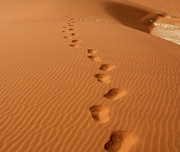 "Everything great in our world happens only because someone does more than he needs to."
(Hermann Gmeiner)
The people at IsoPart come from a wide variety of disciplines, each having gathered very personal, specialist and valuable experience. We are practitioners from general business management, financial, and technology sectors. We apply this cumulated consulting know-how in addition to corporate finance skills, towards your success. In doing so, we pride ourselves in continually thinking "outside the box" and also challenging each other. IsoPart – your distinctive achievers.
Find out more about the partners' and the team's commitment and range of experiences.