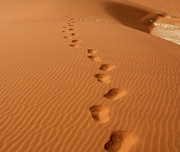 "In the end, all business operations can be reduced to three words: people, product, and profits. Unless you've got a good team, you can't do much with the other two."
(Lee Iacocca (*1924), American top manager, 1979-92 CEO of Chrysler Corp.)
The IsoPart people are a well-coordinated team with wide professional expertise, cross-sectoral experience and multifaceted characters. And that is good.
Our team are not "pin stripe consultants", but passionate and enthusiastic doers who integrate into customer teams on par and without reservation.
Due to their professional positions IsoPart consultants take on widely varied roles on projects as well as executive functions within the customer enterprise.
Regular professional training, in addition to participation in the IsoPart success and team events, provides up-to-date knowledge, high motivation and strong team spirit.