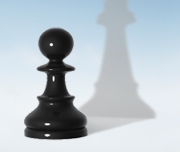 Leading companies to success.

Since its inception in 2003, IsoPart advises and supports companies, shareholders, investors and financiers within small and medium-sized businesses. We aim to master challenges on a national and international scale, and to increase both performance and value. The consultants in our experienced and well-balanced teams will always work with you, our client, as peers.

We are called upon in times of change to assume responsibility, and, together, achieve with you compelling results.