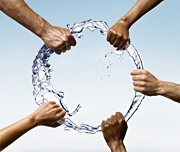 "
Hard work applied to the wrong objectives is even more harmful than laziness applied to the right ones."
(Peter Bamm)
Analyze, plan and act – that is the way we work. Together, we define with you the required objectives and develop individual and appropriate solutions for increasing performance and value for the companies entrusted to us. We will always be open and honest: we only take on projects that we know will succeed.
Here are some typical results of our cooperation:
Significant

increase in financial strength

thanks to our working capital management

Increased sales

as a result of systematic sales-up activities
Rapid

transparency

thanks to targeted quick-checks

Valid purchasing decisions

and price benefits as a result of our due diligence
Increased

finance capability

and creditworthiness as a result of a performance-boosting project
Achievement of

purchasing benefits and productivity gains

through systematic analysis of the status quo and clear recommendations for decision making

Improved status

with financiers, investors and shareholders after the introduction of new management and control models
Increase in the

rate of change

resulting from transparency, as part of systematic project management

Improved decision-making

thanks to "direct" support in questions of the strategic direction

Faster response

to "critical corporate situations" by temporarily strengthening your management team on an interim basis (also at director level)

Sustainable continuous development

initiated by our "Future Initiative Workshops"

Viability

determined on the basis of going concern analysis and restructuring opinion according to IDW S6 Standards (Institut der Deutschen Wirtschaft, German Industrial Council)
Due to our network of specialists we can also take on unusual assignments. Please ask us about this.