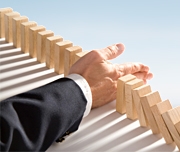 Different Paths. Common Goals.
Our specialist team at IsoPart have gathered a multitude of experiences, from which we have come to the same conclusion - that it makes sense to only take on tasks which you can identify with totally. It is our firm belief that this is the only way outstanding results can be achieved. Through IsoPart we have succeeded in combining our specific know-how and integrating our shared values in our daily work.
Our Belief


We are convinced that a partnership is beneficial when both customer and client communicate openly and directly with each other. We are not "smooth talkers", we are realists. Therefore, you can expect total commitment and an ultimate sense of responsibility from us. We respond to our partners individually – irrespective of hierarchies and positions. Our most important objective is to earn your trust.
We actively maintain this conviction, both as consultants and entrepreneurs.